Do you work in an office or do you prefer home office?
Then, certainly you have office sitting routine. You know it. You look at the monitor 8 hours a day and write on the keyboard.
And your body calls for emergency. Try office exercises for relaxing overstrained parts of body and you will feel better.
Sedentary job requires eye strain, backache, neck spine and head.
You cannot bend the wrist.
When you leave the office, you feel like you have been rolled. The tiredness is visible.
Your partner asks you at home:
"Why are you tired? You have been sitting at your desk and looking at the pc all day? "

How to stay fit all day in office and be in a good mood at the end of the workday?
If your current task requires concentrated work, human body and brain can work effectively maximum 3 hours. Then, you should have a break so that the body partly recovers and relaxes. You can also learn some sitting exercises.
Exercises you can do at your desk…
There are many articles and advice how to sit correctly at the table. Some of them are really good.
But honestly, how long can you sit straight and not to bend?
Most people can do it just for a few minutes. Then again we slide into more comfortable position and we even do not realize it mostly. The arms are bent forward.
How to do office desk execises in a right way?
Your body needs office exercise which tone muscles and pull your arms and spatulas back.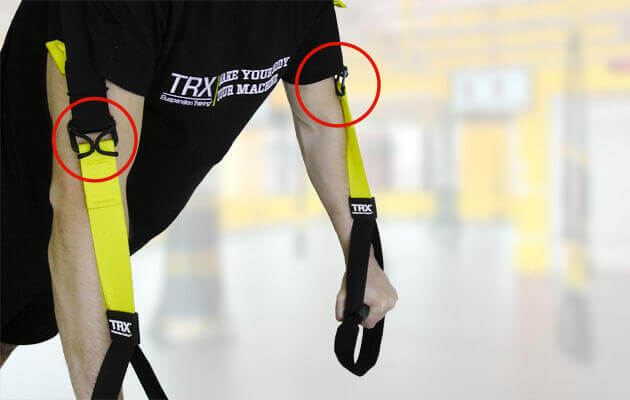 Correct technique of your TRX workout is very important, therefore, you should not underestimate it. It should be applied to any training session.
0 comments
TRX Training unit consists of two parts
Mobility – in the first part, we will focus on general mobility and stretching those parts of body which are often strained by sedentary type of job. They will help us prepare body for the following own part.
 Own exercise – is divided into 3 series and three is longer rest between them. At the beginning, do one serie of each exercise and gradually you can add even 3 series.
Mobility
TRX Split squat w/M fly
1 series
5 reps
rest  N/A


TRX Split squat w/Y fly
1 series
5 reps
rest N/A
TRX lunge with hip flexor str.
1 series
5 reps
rest N/A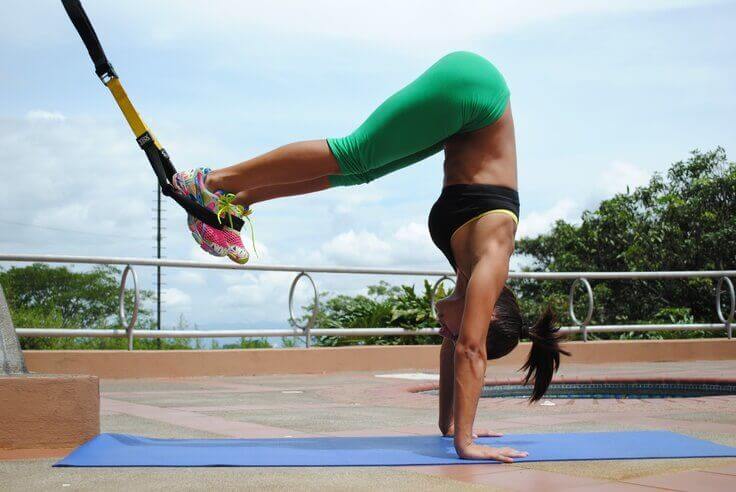 One of the key TRX's benefits is that you are able to complete endless number of exercises with a single training tool. TRX Suspension Trainer delivers a total-body workout.
0 comments
TRX wall slides
1 series
5 reps
rest 3s
TRX hip hinge
1 series
10 reps
rest N/A
TRX T-spine rotation
1 series
3 each side
rest 15s
TRX cossak stretch
1 series
6 each side
rest N/A
1. series
TRX overhead squat
2 series
30s
rest N/A
TRX chest press
2 series
30s
rest N/A


TRX plank
2 series
4 x 10s
rest N/A
TRX hip press
2 series
30s
rest 1-2 min
Commercial break
Fetch water and we will continue in a minute.
You are almost in the half of this exercise.
Today, it will be longer. But the result will be visible tomorrow.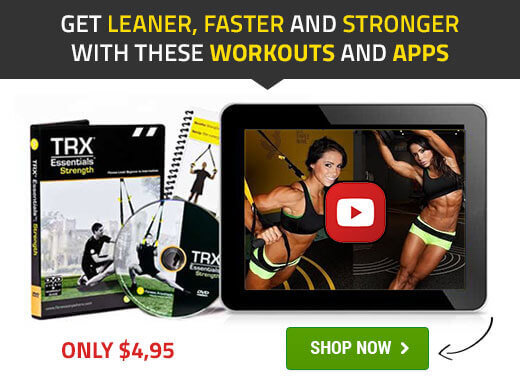 2. series
TRX squat
2 series
30s
rest 15s
TRX low series
2 series
30s
rest N/A
TRX triceps press
2 series
30s
rest N/A
TRX side plank
2 series
4 x 10s
rest 1-2 min
3. series
TRX biceps curl
2 series
30s
rest 15s
Do you want more exercises?
↓↓↓
How to anchor TRX in an office?
There are several methods how to anchor TRX.
TRX Door anchor
This nylon door suspension is a very practical assistant during your workout. Suspension shall be placed between the door frame and the door.

TRX X-mout
Simple and effective way how to anchor your TRX. TRX X-mout can be easily anchored to circumferential walls, ceiling or ceiling tiles.