The season has finished in the most of team sports and the players can rest.
Nevertheless, there should be the workout plan for summer preparation on their minds (or at least on minds of all trainers).
This preparation starts with
not so popular conditional part
.
That is why we are introducing a possible inspiration – TRX training for the whole body.
It is suitable not only for sportsmen or trainers, but for anybody who wants to keep physical fitness also during the hot summer months.

Prepare your body for harder fitness trainings
This fitness training focuses on all muscle parts. Therefore it can prepare the body for other harder trainings.
We suppose we are working with healthy persons who do not have any joint or muscle problems which would restrict them in movement.
What is circuit training?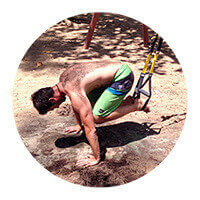 The circle training is
a complex and highly creative form of training
of endurance power. It is suitable for all ages and level of movement abilities.)
We can use optional number of stations according to space possibilities, optional number of equipment. There may be 5 to 10 or even more stations.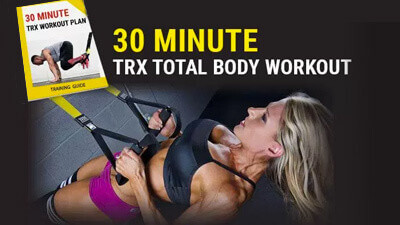 Is it possible to work all the muscles in your body in 30 minutes? Try a training plan, which will help you strengthen your whole body. And moreover, you will enjoy it.
0 comments
Repeat the whole circle several times
We exercise 20 to 50 seconds on one station. We alternate chosen kinds of muscle power according to the physiological purpose with endurance exercise. (for example jogging, low jumps, dynamic walk.)
The recommended time of training is 40 to 60 minutes including warm up.
TRX circuit workout plan:
We exercise in circle 2x – 3x times a week of medium to high speed of movement during 45 seconds in the full range.
We stop the position for the last 5 seconds of stretching the muscle (by knee bend in a lower phase of movement) and we keep the position in a maximal contraction of the muscle.
This circle training can be exercised at home and in a gym. It is suitable for men and women, too.
The goal of training
Joining maximal muscle fibers
Improving muscle power and endurance
Gaining and keeping of physical fitness
Removing muscle misbalances
| | |
| --- | --- |
| Total time of exercise | 45-60 minutes |
| Number of circles | 3 – 4 |
| Period on station | 40 + 5 seconds |
| The break between exercises | 10-20 seconds (only to reset the TRX) |
| The break between circles | 1-2 minutes skipping rope |
| Intensity | Medium to high |
Circuit training exercises on TRX:
1. TRX Squat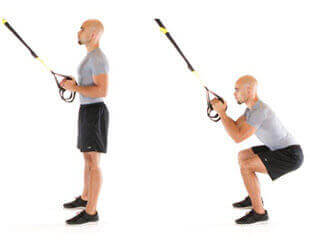 2. Crossing Balance Lunge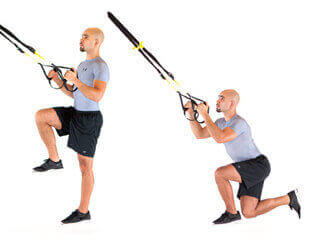 ---
3. Hamstring Runner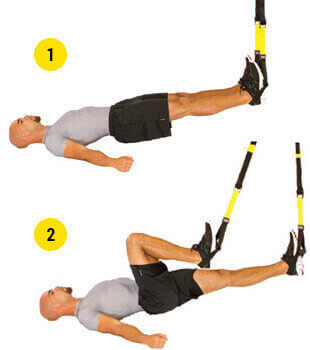 ---
5. Chest Press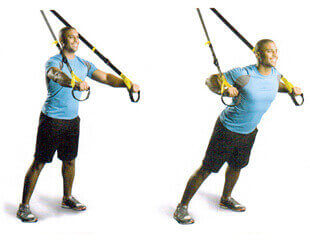 6. High Row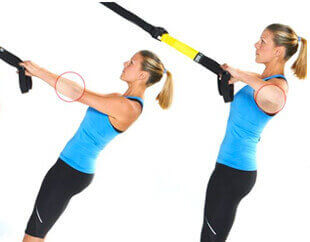 ---
Stretching
Do the dynamic stretching.
– it raises the range of movement, its extension but it is reached with the help of movement.
It means active movement until the end of movement range and back but only with a short break (if it is) until existing final point.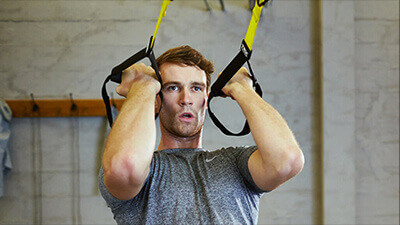 Do you want to lose weight fast? This 20 minute workout plan you are going to like and it will bring visible results.
0 comments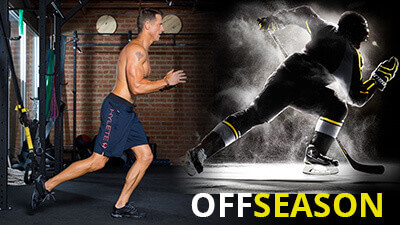 Looking for a summer conditioning program? Try the following hockey workout program for ice hockey players. Improve your strength and endurance.
0 comments