Is it possible to work all the muscles in your body and significantly increase your physical fitness in 30 minutes?
With TRX it is! Try a training plan, which will help you strengthen your whole body in many planes. And moreover, you will enjoy it.
TRX suspension training keeps gaining popularity
Visitors of fitness centres, wellness spas and gyms, who are looking for something new in the fitness world, show more and more interest to try this revolutionary equipment.
Considering that it is always possible to change the resistance by adjusting the position of your body, the TRX exercise is safe and effective even for people on different fitness levels.
Even top athletes perceive the TRX workouts very positively and with respect. They realized very quickly that thanks to TRX they develop endurance strength by means of functional moves and dynamic positions, not just standing, sitting or lying as with the traditional isolated exercises.
TRX offers a range of intense moves that work the abdominal muscles, back, shoulder, chest and leg muscles. TRX training is constantly working the whole body.
Ready? Let's go!
With the training routine below, you will strengthen your whole body in many planes of movement by using highly integrated movements.
The intensity of each exercise can be modified by selecting stance, choosing body angles and workout procedure.
For beginners we recommend choosing smaller body angles. You can also lengthen the workout intervals, shorten the rest intervals or increase demands on the cardiovascular system.
The cycle shown below lasts approximately 30 minutes and it is divided into 3 rounds. Repeat each training round 2x before you move on to the next one.
30-minute TRX Basic Total Body Workout
Before any physical activity, it is necessary to warm up sufficiently. A warm-up serves as an adaptation of the whole body to a physical strain and strenuous performance.
The point is to produce heat in the body and muscles. This phase is a necessary part of every training session. Better flexibility and mobility of the body can help lower the risk of injury.
The dynamic stretching trend today is an attempt to perform all exercises in movement, instead of mere static stretching.
How to anchor TRX straps at home or outdoors?
You have one of TRX Suspension trainers at home, you have prepared a support structure where to anchor TRX, but you are not sure whether you have your TRX system anchored correctly and safely?

Make sure you have the right a safe TRX accessories before you start your workout: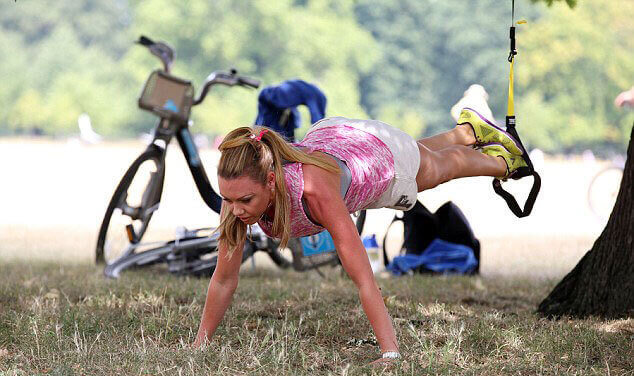 How to anchor TRX properly? TRX bands can be captured anywhere. Read more to find out how can be TRX anchored correctly and safely.
0 comments
First round
trx low row
10 REPS
15 SEC REST
trx chest press
10 REPS
15 SEC REST
trx biceps curl
10 REPS
15 SEC REST
trx triceps press
10 REPS
15 SEC REST
trx power pull
5 REPS EACH SIDE
1 MINUTE REST
repeat round
Second round
TRX SPRINTER START
5 REPS EACH LEG
15 SEC REST
TRX HAMSTRING CURL
10 REPS
15 SEC REST
TRX LUNGE
5 REPS EACH LEG
15 SEC REST
TRX HIP PRESS
10 REPS
15 SEC REST
TRX CROSSING BALANCE LUNGE
5 REPS
1 MINUTE REST
repeat round
BE INSPIRED
PROGRESS FROM BEGINNER TO ELITE:
TRX Training Force Tactical Conditioning Program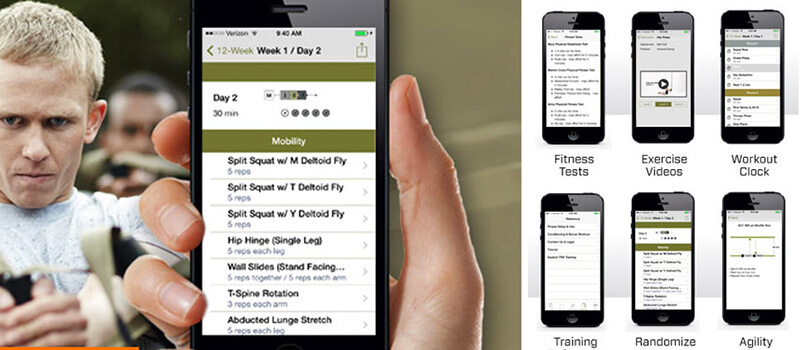 TRX developed the 12-week, progressive Tactical Conditioning Program to help people of all fitness levels safely develop the strength, power and core stability needed to do their jobs and everyday life.
INCLUDES: The TRX FORCE Super App
Start training
Third round
TRX STANDING ROLLOUT
10 REPS
15 SEC REST
TRX HIP DROP
5 REPS EACH SIDE
15 SEC REST
TRX MOUNTAIN CLIMBER
10 REPS
15 SEC REST
TRX HAMSTRING RUNNER
10 REPS
15 SEC REST
TRX ATOMIC PUSH-UP
10 REPS
1 MINUTE REST
repeat round
About TRX Workout Plan
Are you not sure if is this TRX training suitable for you? Read TRX reviews of this 30 minute training plan. This training is suitable for both TRX beginners and advanced trainees.
The individual TRX exercises are compiled so that the whole body is worked. It is a universal TRX training, which you can perform at home, at the gym or while travelling.
Complete beginners are recommended to take at least 5 lessons with a professional trainer. This way, you will learn how to set and mount your TRX safely, breathe properly and you will familiarize yourself with the effective principles of the suspension training.