Few things in life can compare to that endorphin rush of a healthy exercise routine, the excitement of mastering a new skill or achieving a personal record, and the sheer joy of that cool shower to look forward to afterwards.
You put your headphones on, and the gym becomes your sanctuary where you can let go of all the pent-up negativity and take care of your health. But for these perfect moments to happen, you should prevent those annoying "I forgot my towel" or "My phone battery is dead" mishaps.
For a flawless routine, get your prepping list ready to cover all the essentials, and make sure that nothing disturbs your future workouts!
Training-friendly munchies
An hour or two before your gym session starts, you'll need to provide your body with the right fuel to see the best results. That means that your menu should be well-planned, and include the right macros to give you enough energy for the workout, and to help your body heal form all that strain afterwards.
A standard go-to for numerous gym enthusiast, pros or otherwise, includes a lean protein source such as a slice of grilled chicken or turkey breast, and plenty of raw or steamed veggies for healthy carbs.
You can also pack a post-workout meal if you plan to cruise the city for a while, or at least a snack that will re-fill your belly and keep you happy until your next chance to eat. A hefty protein shake is a delicious, and simple alternative to a full-sized meal, so you can keep your options open and versatile!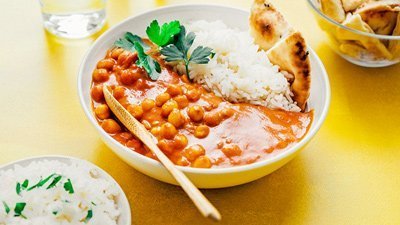 Most people just go the familiar route and use meat as their main source of protein. If you are bored with chicken, you should take a look at some of these alternatives.
Hone your routine
If you're already an expert and feel at home at your gym, then you'll likely be able to improvise on the spot in case the place is crowded and you cannot perform your exact routine.
However, keep in mind that every day feels differently, and perhaps your body and your mind could use a change of pace, a different set of exercises, or just a recap of what you need to go through in that particular session.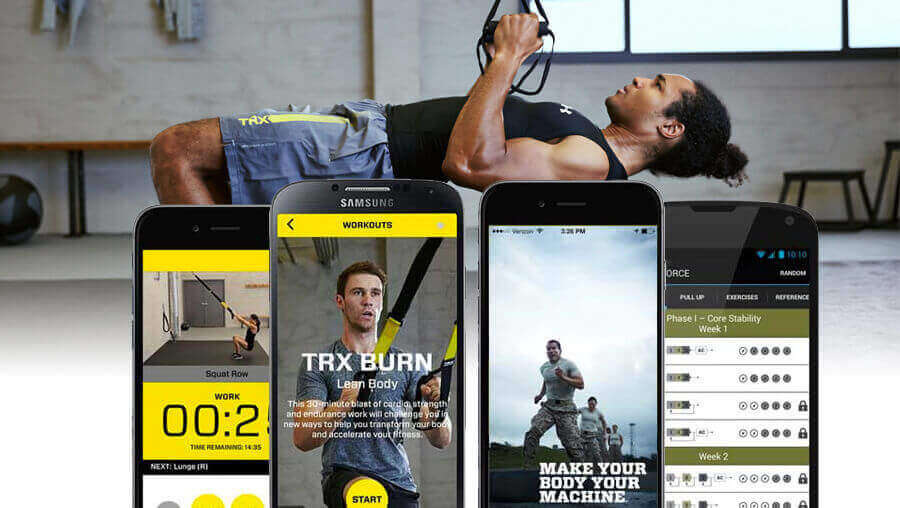 The TRX App includes four free workouts, designed to give you maximum results in the limited time you have. The workouts come in two formats based on your goals.
It will take you no more than 10 or 15 minutes, and your body will be grateful, so take a moment to go over your program and adjust it if necessary. Consider adding more warmup exercises for particularly difficult days, and set aside a cooldown time for some soothing yoga asanas to stretch your body.
Double-check your gym bag
When we're workout veterans with years of gym sessions behind us, it feels almost impossible to forget any essential piece of wardrobe of equipment for your training, right?
Well, it happens to the best of us, so it's best to make sure you've packed all you need instead of realizing at the gym that your fresh pair of underwear is safely tucked away at home.
Make sure you have all of your safety gear ready, choose reliable bodybuilding clothes for every one of your training sessions, and always make sure that you have a bottle of water ready.
The right tank-top or a pair of sturdy gloves can mean the difference between a successful training session and a failed one, so never underestimate the power of your gym bag!
Elevate your playlist
Even the dullest of workouts can turn into a fun experience with the right tunes on your phone, and choosing the right music for that particular occasion will take practically no time. If you're headed for a soothing, but demanding yoga session, maybe you'll need equally serene sounds to keep you focused while the rest of the gym goers immerse themselves in the rhythmic beats typically played at any gym.
Then again, you might appreciate a more inspiring playlist with upbeat songs that will keep you motivated and help you push through some of those sticky spots. Also, for the sake of training comfort and safety, choose earbuds or headphones that won't interrupt your training and require too many adjustments.
Keep it simple, and keep it comfy!
Reward your efforts
Since this is a post-workout choice, it may sound as if it has nothing to do with your prepping routine, but bear with me – if you have a hard time keeping yourself motivated, or you're going through a difficult time in your life, even the smallest reward such as a tasty smoothie or a massage can help you boost a positive mindset.
And that will play a crucial role in bringing you back to the gym for your next training session, hence the need to reward yourself with something that brings you joy and supports your healthy lifestyle.
Soon enough, you will take even more pleasure in your fitness efforts and be well on your way to achieve your health goals.