In spring all gyms and swimming pools become full of people who decided to lose a few pounds after a long winter.
Forthcoming sunny days evoke in us desire to look good and fit again, and to form our body for the upcoming swimsuit season.
If you are one of those who have decided to lose weight, shape specific body parts or just strengthen the body after demanding winter, we have a SOLUTION for you.
We have prepared for you advice and several tips on how to intensively exercise at home without visiting a gym or another sports place.
Suspension Training Program also for Beginners
While preparing your suspension training program, you can create your training according to your energetic system, groups of muscles you wish to develop and special TRX exercises you wish to adopt.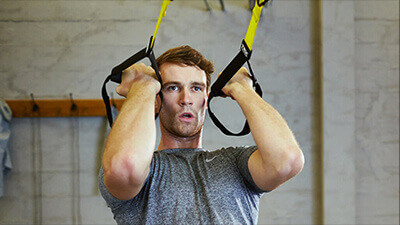 Do you want to lose weight fast? This 20 minute workout plan you are going to like and it will bring visible results.
After mastering TRX, you create your own workout style while performing unique movements, transitions between exercises and integrated programs, which cannot be carried out with any other fitness equipment.
Suspension training programs can be outlined in traditional style with separating breaks bringing good results. Benefits of TRX can be maximized by a medium or high intensity of movements, which ensures efficient burning of calories and supports functional strengthening and resistance of your organism.
1. Excellent TRX® Home Training with Cardio Intervals
Try the Excellent TRX® Home Training with cardio intervals accompanied by professional interpretation. This training is suitable for beginners.
TRX exercises that burn!
This training is suitable for the advanced.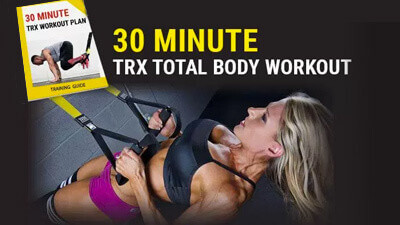 Is it possible to work all the muscles in your body in 30 minutes? Try a training plan, which will help you strengthen your whole body. And moreover, you will enjoy it.
During this training, your body experiences "burning" caused by metabolites accumulated in muscles. With these exercises on TRX, you deliver your muscles necessary blood supply and provide them a new impetus to improve and grow.
One of the key TRX's benefits is that you are able to complete endless number of exercises with a single training tool. Given that you can boundlessly adjust your body position to add or decrease resistance, this workout is safe and effective for people of all fitness levels.
Experience your functional training under your own guidance at home, in a park or by a pool.
Develop a rock-solid CORE!
TRX gives you everything you need to build a better body at home – or on the go. It combines fitness equipment and workouts so you can get fast and professional results.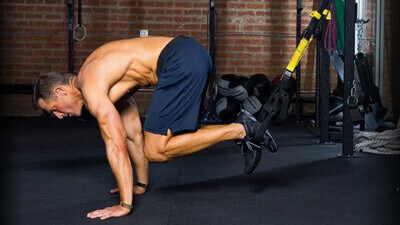 Circuit training is an excellent way to improve mobility, strength and stamina. This workout can be exercised at home and in a gym.