Do you have an idea about the 500-calorie diet? It is a very low-calorie diet that helps to extra pounds within no time. The 500-calorie diet often recommends for obese patients with a high BMI (over 30) and people who are facing health issues due to excess flab.
Keep in mind, this very low-calorie diet is not suitable for pregnant and lactating women and even for those who can lose excess flab with switching to a healthier lifestyle, but this diet plan is highly recommended for healthy weight loss. Read on to know about the 500-calorie diet.
What Is The 500-Calorie Diet Plan?
A 500-calorie diet is an extreme version of a (VLCD) that includes, drinks, shakes, meal replacement, and bars for a maximum of 2 meals a day. In simple word, it is a restricted version of calorie consumption that helps your body to utilize the stored fuel source that is fat. And, as outcomes, you will get rid of extra flab quickly.
People often ask several questions concerning calorie intake to lose weight, don't to worry! Get healthy weight loss planner and utilize simple calorie calculator for weight loss by calculator-online.net to track your daily calorie intake. Read on and find out next!
You may like: Weight Loss Meals – 10 Foods To Help You Lose Weight
The 500-Calorie Diet Plan For Healthy Weight Loss:
A part of the 5:2 diet plans is where people can consume 2000 calories for 5 days and then ahead to a 500-calorie diet for 2 days. For these 2 days, you should have to stick on a low-carb diet. So, what exactly a dieter should have to consume.
Before starting a 500-calorie diet plan, you ought to add calorie weight loss calculator into your weight loss plan; this gadget shows your actual calorie intake to lose weight.
Breakfast:
You have to drink 8 ounces of decaffeinated tea or 8 ounces of skimmed milk without sugar or artificial sweetener
You have to consume 1 small banana along with 1 medium bowl of ricotta cheese
You have to consume 1 hard-boiled egg along with 1 wheat bread toast
You have to consume 1 cup of milk, 4 tbsp of cereal, and only 1 date
Tip: If you feel hungry before lunch, then you ought to consume a small cup of green tea.
Lunch:
You have to consume a single cup of vegetable soup including cabbage, spinach, broccoli, or any leafy vegetable
You have to consume 3 oz of grilled chicken or fish and ¼ cup of grilled broccoli and carrot
You have to consume 1 lettuce wraps with 2 oz fish/chicken/mushroom/tofu
You have to consume 1 medium bowl of salad with a light dressing
You have to consume 1 cup of blueberries and Greek yogurt
Tip: You have to drink a glass of water 20 minutes before lunch; it helps to prevent from overeating
Dinner:
You have to consume 1 medium bowl of chicken or mushroom clear soup
You have to consume 1 medium bowl of broccoli and grilled turkey/tofu made up of little chili garlic oil
You have to consume 2 eggs white omelet with 6 mushrooms, and ½ cup of spinach
You have to consume 1 cup of stir-veggies including red bell pepper, carrots, broccoli, tofu, and beans, top with 1 tsp of balsamic vinegar and chili flakes
Tip: Drink water, and if you feel hungry, then you ought to consume a small cup of warm milk by adding a pinch of turmeric
No doubt, you can find various foods that are low in calories but are very harmful and even do not help to reduce excess flab; these foods are "Junk Foods." So, you must have an idea what to consume and void, when you are stick on the 500-calorie diet. Let's take a look!
Foods To Intake On The 500-Calorie Diet:
You have to consume non-starchy vegetables as they will help you to achieve your weight loss goals without putting your health in danger. These vegetables include broccoli, carrot, beetroot, scallion, cabbage, lettuce, and parsnip
You have to intake stir-fried, salads, sautéed, and blanched food – these foods minimize the disruption of valuable enzymes and phytonutrients
You have to consume full-fat yogurt and milk. Yes – full-fat versions are fully packed with nutrients and also keep your hunger at bay
You have to intake fresh fruits and freshly pressed fruit juices. Avoid consuming high GI foods such as pineapple, mangoes, and grapes
Topping a low-calorie salad with lime juice, olive oil, salt and black pepper and consume it
You have to consume pre-cooked shrimps and chicken
You have to consume pre-washed veggies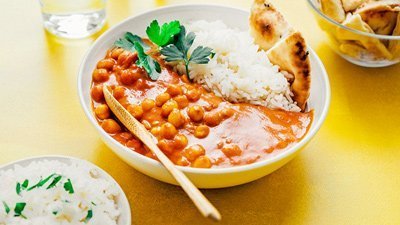 Most people just go the familiar route and use meat as their main source of protein. If you are bored with chicken, you should take a look at some of these alternatives.
Foods To Avoid On The 500-Calorie Diet:
You have to avoid processed foods like sausages and salami
You have to avoid canned veggies, fruits, etc
You have to avoid drink soda, bottled fruit juices, and energy drinks
Avoid dried fruits
Avoid consuming sugary foods like cake, pancake, pastry, and candies
Get your weight loss tracker and stick on this 500-calorie diet plan to shed your weight quickly. Good Luck!