Who doesn't love a delicious steaming cup of coffee when they get up in the morning? Millions of us drink several cups of coffee a day, but with concerns in the media about coffee causing high blood pressure, more of us are trying to reduce our intake.
Yet there's no more effective way to wake up in the morning or to get a boost after a hard day than by brewing up a nice hot cup of strong coffee. So, is coffee really that bad for your health?
Coffee health benefits ☕️
The good news is that coffee may actually hold some surprising health benefits. There have been a number of studies carried out recently to show that, in fact, rather than drinking less coffee, we might be able to benefit from drinking more!
While the caffeine content of coffee may result in higher than average blood pressure, there are several ways in which coffee can improve our well-being:
Packed With Antioxidants
Free radicals are a major problem for our long term health. Pollutants in the environmental all around us result in free radicals which attack the body's vital systems and cause a number of medical problems.
Stress also increases the problem, so finding ways to combat those free radicals is vital to guard against unwanted health conditions like cancer. Antioxidants have been shown to have a very promising counteractive effect against free radicals, and coffee is full of antioxidants.
That's great news for anyone who loves their java in the morning!
Of course, to get the most benefits, you need to choose high quality coffee, so instant is probably out! Instead, choose quality beans and invest in your own burr grinder.
You can be certain of preparing coffee which is optimal quality and which is set to give you the best health benefits. You can find more details here about how to choose the right burr grinder for you.
Better Memory
Another surprising effect of coffee is that it may actually improve your cognitive function and boost your memory. It is the high caffeine level which produces this effect.
Since you're more alert and awake after you drink a strong cup of coffee you're more likely to remember things and to be able to think more clearly helping you to get more done and to be more productive.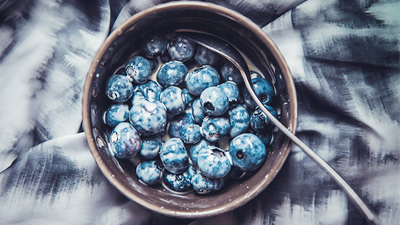 To help you stay healthy for years to come, we give you a short list of superfood trends and benefits that are making their mark on 2018.
0 comments
Guard Against Diabetes
More people than ever before are being diagnosed with type 2 diabetes, and many of those are younger than ever. With this in mind, coffee could be a wonderful addition to your everyday diet.
Evidence has shown that coffee has an inverse relationship with type 2 diabetes, meaning that it actually decreases the chance of you developing it. This works even if you drink decaffeinated coffee, so what are you waiting for?
Each cup of coffee can reduce your chances of developing this serious condition by as much as 7%!
Less Chance Of Alzheimer's And Parkinson's Disease
Parkinson's and Alzheimer's Disease are two very serious conditions which we want to avoid. Coffee has been shown to be beneficial in staving off the development of both these neurodegenerative conditions.
It is caffeine which has been shown to be so beneficial in protecting the body against both of these conditions, so make sure to choose a high quality caffeinated coffee every time you pour a cup. The antioxidants in coffee are also beneficial in guarding against Parkinson's and Alzheimer's.
Protect Your Liver
Protecting your liver against poor function and even liver cancer couldn't be more important, especially in those who drink alcoholic beverages. Coffee has been shown to have a protective effect on liver function.
Studies have shown that those who drink coffee regularly have better liver enzyme levels than those who never drink coffee and this means that their liver function is more effective.
For those who drink three or more cups of coffee every day, the chance of developing liver cancer is also lower.
With these surprising health benefits in mind, it's clear to see that coffee isn't so bad for us after all! Has there ever been a better excuse to buy some high quality beans and start brewing up a nice strong pot of coffee to get you going in the morning?