Did you know that fashion and food industry are actually very much alike?
Year after year new trends emerge and take the world by storm: health store shelves as well as our own Instagram feeds, are filled with new foods and spices everyone swears by.We try to stay healthy by eating healthy, and when we hear that a particular product is referred to as "superfood", we naturally want to give it a try.
To help you stay healthy for years to come, we give you a short list of superfood trends.
Berries
When you look back in history, you will notice that berries have always been considered one of the healthiest fruits in the world. Blueberries, cranberries, raspberries, but also some that are a bit more exotic such as goji and acai berries.
There have been many studies that have proven that berries, blueberries in particular, are rich in antioxidants, which makes them powerful protectors against free-radicals. This means that your body and immune system will be stronger, resulting in youthful looks and great health.
Chemicals that make berries so powerful are responsible for their bright colors, so always pick different but vibrantly colored berries and you'll be good to go!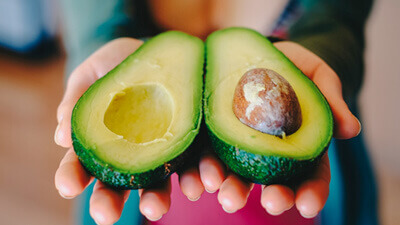 Avocados actually don't have that much protein in them. But they are one of the best sources of natural healthy fat, contain a lot of important vitamins and minerals, can help naturally manage your cholesterol levels and are good for a weight loss.
Eggs
For years, eggs have been looked down upon because it was believed that they affect their cholesterol levels. Because these concerns have been widespread for a long time, it took time for nutritionists to notice how beneficial eggs actually are.
Because they are low in calories as well as in saturated fat, but rich in minerals and protein, they are a great choice for people who need a lot of energy during the day. The nutrition profile of eggs is incredibly well-rounded and they are very versatile food that can be prepared in many ways and with a variety of different ingredients.
Eat the whole egg, don't skip the yolk as it's rich in protein as well as fat-soluble nutrients.
Powders
It looks like this year brings us something new: superfood powders!
We're already familiar with miraculous matcha powder that makes green tea leaves seem inferior, but there's more.
Anyone who's serious about their workouts will swear by delicious protein powders that can be taken as shakes or used to prepare pancakes or muffins, and the world is finally paying attention.
Turmeric powder is also powerful and you can add it to your smoothies, soups, and multigrain bread. Turmeric is a powerful antioxidant and has anti-inflammatory traits.
Another amazing powder comes from maca roots; it's a great source of vitamins, minerals, proteins, and carbs, and the best thing is that it also contains a fair amount of fiber.
Mushrooms
Functional mushrooms are becoming more and more popular and for good reason.
Certain types of mushrooms seem to possess some medicinal properties and they are added to different health products rather often and they're called functional mushrooms.
Some popular functional mushrooms are:
Reishi
Shiitake
Enoki
Cordyceps mushrooms
and chances are that you've already heard of them. Not only are they low in calories and fat, but they are rich in selenium which helps protect your body from oxidative damage.
Functional mushrooms boost your immune system because they have a lot of copper.
Coffee
There probably never was a time when coffee wasn't considered miraculous because of its ability to make us more alert and help us wake up. Athletes already know the benefits of coffee and caffeine and they take caffeine supplements
before workouts to boost their energy levels.
Still, coffee isn't a drink that will make you stronger as if by magic; rather it will give you a bit more energy than you usually have and allow you to work (out) harder. Sadly, when you add syrups, sugar, and cream to your coffee the effect is lost, so if you want the best result you should try to drink it black and bitter.
It might not be as delicious, but it will be better for your body.
Pomegranate
Pomegranate is a superfood for several reasons:
antioxidants found in pomegranates can enhance your brain activity as well as your memory
its juice helps improve muscle recovery
This means that when you drink pomegranate juice after strenuous workouts, you will recover faster and be ready for another session sooner than you'd expect. Your muscles won't be feeling as weak and as sore, and the best thing is that the juice itself is delicious.
Even though pomegranate is a winter fruit you can find it frozen all year long, so feel free to add it to your salads and oatmeal. We live in a strange era – instant gratification is expected and we're always on a lookout for new ways to make our lives better and easier.
This means that people will sometimes want to get the best possible results in a short period of time, but things don't always work out that way. Superfoods will help you on your journey to health, but they aren't exactly miraculous.
In order to stay fit and healthy you should work hard, that's how you get the best results which last a long time.