A health supplement is a product that is generally taken as part of a diet to add extra vitamins, minerals and beneficial properties to your mind and body. It can contain various dietary requirements such as amino acids, herbs, and other botanicals and substances carefully curated into the various formats found in health stores.
Even though you may think all supplements are good for you, there are some that the body does not require or are not as effective as they should be. These do not go through stringent tests like prescription or other drugs do, so before taking them you need to be very careful regarding what you put into your mouth.
It is important to note that supplements should never be a replacement for a healthy diet. One should include these as part of a varied diet consisting of healthy fats, proteins, vegetables, fruits, fibers and whole grains, to name a few. Click here for more information regarding specific advice on supplements.
There is however one type of natural health supplement that has been noted to work within the body in providing some of the most beneficial additions to the majority types of diets and have also been used in animal studies to enhance the existing state of health of dogs and cats, as well as their mind and body. Human related clinical trials are undergoing treatments to relieve symptoms of Epilepsy, some cancers, Alzheimer's, anxiety, depression and more.
Enter – CBD.
Three Main Types of Cannabidiol (CBD)
There are 3 main types of CBD namely:
CBD Isolate
Full-Spectrum
Broad Spectrum
When it comes to deciding which one is good for you, all three have similar beneficial properties but different potencies, and, the format you choose will depend on whether you are taking it for a specific cause or as a holistic supplement.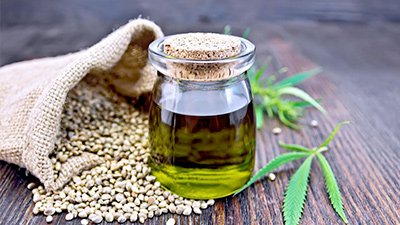 When you use the CBD product, it blocks the release of glutamate and other inflammatory components thereby reducing unnecessary swelling.
CBD Isolate
This is the purest form of plant extract that you can take and typically has less than the legal requirement of 0.3% THC. If you have never tried cannabidiol before, this may be the best format for you to take and it can be bought from reputable online stores, for example, you can visit Cheef Botanicals for great deals on various CBD Isolates.
This format does not contain any of the other cannabis compounds in it and when extracted is refined to the point where it has no odor or taste.
Isolates can offer certain health benefits however taking this is not as notable as taking a full-spectrum version, which we look at below. Because it does not have any THC it is safe to take it during drug tests, however, always read the packaging details carefully before taking it.
Full-Spectrum
In comparison to the isolates, the full-spectrum derivatives contain other cannabis compounds when extracted from the plant and are slightly more potent than the pure versions.
When multiple compounds are present in a CBD component, the health benefits are more prominent, and are also known as the "entourage effect" and is when all the compounds interact synergistically with the body's mechanisms without causing any harm: https://en.wikipedia.org/wiki/Entourage_effect
The full spectrum may contain some THC, but it is less than 0.3%, it also includes fatty acids and terpenes (responsible for the natural taste and smell of the product).
The fact that it includes all these natural mechanisms makes it highly advantageous to health and has been used in clinical trials to test its medicinal assets and the reports include benefits towards various health conditions such as:
Relief to muscle spasms
Pain relief
Acts as an antioxidant
Anti-inflammatory
Antioxidant
Anti-seizure
And more.
Broad Spectrum
Just like the full-spectrum has all the plants compounds including the THC, with the broad spectrum, it has all of the compounds as well, however devoid of THC. The THC is completely removed from this, so you are getting all of the components without the relaxing feeling that THC gives some users.
This will also not show up in any drug tests and is the safest form of CBD you can use without worrying it will make you high if taken in higher doses.
So, when it comes to choosing the one that is best for you, the above guide should help place you in the right direction. If you are still not sure consult your doctor