Traveling can be a joy or a necessity. You might love exploring new places, or you have a job that requires you to be on the road.
Either way, it can be difficult to stay fit while you're away from home. Restaurant food, long days in an airport or a car, and being away from your home fitness facilities can all contribute to weight gain while you're away.
Not looking after yourself properly can also lead to illness. Getting rundown, late nights, and exposure to germs on airplanes, for instance, can lead to an unwelcome homecoming if you arrive sick.
It's also important to maintain positive mental, emotional and spiritual health while away.

1) Looking After Yourself is Key
When you're on the road, it's important to look after yourself just as well as you do when you're at home. We'll explore some important tips to look after yourself when you're away from the comforts of home.
It's important to:
Look after your mental well being
For each of us, there may be some components that are more important, to ensure we arrive home healthy and happy. But each work together to form a healthy checklist for travel.
2) Exercising On The Road
How to working out while traveling? If you're a gym rat, there's nothing worse than being away from your gym. Even if you aren't a regular at the gym, look at travel as away to expand your exercise horizons.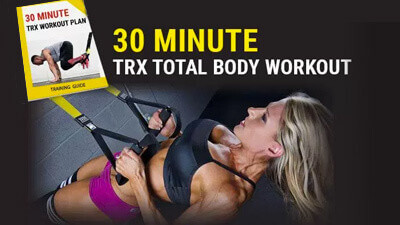 Is it possible to work all the muscles in your body in 30 minutes? Try a training plan, which will help you strengthen your whole body. And moreover, you will enjoy it.
If the thought of working out during your trip is daunting, set a goal to work out every second day, or even every third day. Chances are, you will feel so good after doing it once, that you will want to do it again the next day.
There are a lot of possibilities that can turn exercise into a fun adventure:
Take the opportunity to explore your surroundings by walking, or go for a run.
Go for a hike, if that's an option.
Change up your routine by working out in your room doing body weight exercises, like squats, lunges, push-ups and burpees.
Try a workout that's new for you, by checking the neighborhood for a yoga facility or cross-fit gym, for instance.
Go natural – go to a neighborhood playground and use the equipment to do a workout with exercises like pull-ups, or use heavy rocks for lifting exercises.
Perhaps not as exciting, but still a great option, is using the fitness facility at your hotel.
Try TRX Training – you can work out anywhere and anytime. You can exercise the whole body. Perform hundreds of exercises that build, burn, tone and strengthen.
World-class training gear and customizable apps that make working out fun and deliver the results you want ➞ TRX Suspension Training. Innovative type of exercise (more than 300 exercises with one gear)
Use your own body weight.
Guided workouts that help you achieve your goals.
Work out anywhere. Anytime.
The most popular TRX Training Gear
You don't need a gym to enjoy a total fitness program. TRX suspension trainer provides everything you need to workout anytime you want, anywhere you want.
TRX training is a workout you'll never outgrow!
It's also important to keep active during the "travel" portion of your trip. If you have a layover at an airport, take regular walks to keep yourself moving.
Get up while on the plane and walk the aisles. If you're in a car, stop and take regular breaks, doing some stretches and even squats and lunges to keep your legs fresh.
3) Get In The Zone
If you're traveling across time zones, the jet lag and exhaustion can prevent you from looking after yourself. It's important to adjust yourself to the new time zone as quickly as possible.
Unless it's bedtime upon arrival, don't go to bed! Stay up until your regular hour of bedtime in the new time zone. Get outside and get some fresh air and sunshine, if possible, because the Vitamin D will help with your jet lag.
Once it becomes night-time in your new setting, go to bed. If you don't sleep, stay in bed until morning and try to get your body acquainted to the new time as quickly as possible.
4) Fuel Your Body
Especially when you travel, you are what you eat. Obviously, you want to experience the local cuisine. But try to eat as healthy as possible, even for two of your three meals a day, so that your body is fueled for the exercise you want to do.
Whether it's during travel, in airports, planes or cars, or when you arrive, limit simple carbohydrates, processed food and sugars, and eat whole foods like fruits, vegetables, and healthy proteins. Many cultures have healthy diets, so there's a good chance you will experience what the locals eat and still eat healthy.
Watch What You Drink
Part of many vacations, and even business trips (think "two-martini lunch") include imbibing. I'm not saying you shouldn't enjoy yourself, including having some drinks! But limit alcohol intake and max out on water, and you will feel better for it.
If you're traveling by plane, for instance, the altitude is dehydrating. If you're trying to recover from jet lag, alcohol can make you drowsy and send you to bed too early, preventing your adjustment.
Alcohol lowers your resistance so you may make poor food choices (think midnight pizza delivery). Alcohol also impacts your sleep quality, so you may not feel rested in the morning and you may not want to tackle that hike you were hoping to accomplish. Alcohol can also lower your immunity to fighting germs that come your way.
When you do have drinks, have a glass of water between every drink. It works like a charm.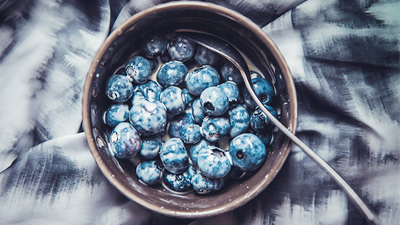 To help you stay healthy for years to come, we give you a short list of superfood trends and benefits that are making their mark on 2018.
5) Limit of one
If you have a bad day, whether that's food-wise or exercise-wise, follow it with a good day. That means, if you have an unhealthy meal, follow it with a good meal.
If you imbibe too much one evening, have an alcohol free day. If you don't exercise one day, work out the following day. You don't have to be perfect! Do you best and aim for more good days than bad.
6) Look After Mental Health, Too
Being fit isn't just about having a buff body. It's important to look after mental, emotional and spiritual health as well.
If you travel often, it can become lonely to be in a hotel room thousands of miles from family or friends. Be sure to connect with your loved ones regularly, to ensure you both feel good about the trip. Technology has made that much easier.
If you're traveling for pleasure, that may not be the case. Perhaps you would like to visit a spiritual gathering place where you're visiting, like an historic church or temple. Maybe you want to volunteer in the community you're visiting. If it's imperative that you attend an Alcoholics Anonymous meeting regularly, for instance, be sure you get the information you need before arrival.
If you follow these tips for staying fit, physically and mentally, you should enjoy your vacation or business trip to the fullest, and return home feeling as great as you did on the road.
About The Author: Cal Bailey runs Mountain Leon – a travel blog he started after two years on backpacking around the world.