The TRX Rip Trainer delivers fast, effective results. Build core strength with rotational movements that mirror the way you move in sport and in life.
Innovative level of training challenges your core with asymmetric loads:
ideal for balance training
develops and improves explosive power and coordination
full-body workout is mainly based on rotational movements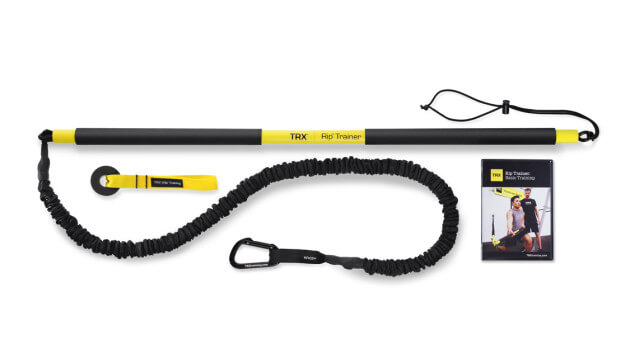 TRX Rip Trainer Kit • photo: Fitness Anywhere
Rip Trainer is perfect for people of all fitness levels. It is easily portable and it can be used by virtually anyone anywhere.
Like with all other TRX systems, you only need to attach it to any secure anchor point. The load depends on the resistance of the cord expander which has a variety of load options.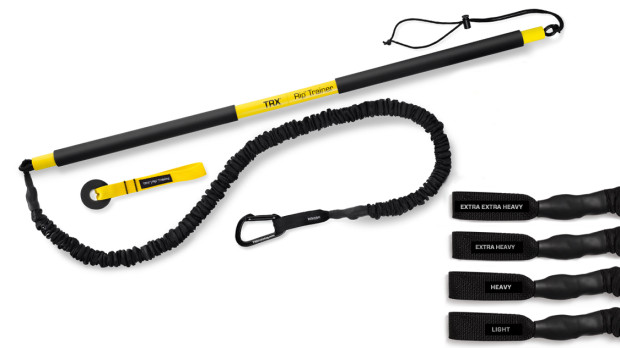 Resistance Cords – TRX Rip Trainer Kit • photo: www.trxtraining.com
TRX Rip Trainer Kit: What's Included
TRX Rip Trainer
Medium Resistance Cord with Protective Nylon Cover
Rip Door Anchor
Carrying Bag
Rip Basic Training Video Download
Rip Basic Training Workout Guide
Carabiner
Safety Strap
Colour pattern
black yellow
TRX Rip Trénink • photo: www.flick.com
TRX Rip Trainer Kit: Target Audience
TRX Rip Trainer meets all requirements of a quality functional training and is mainly utilized to simulate movements typical for:
swimming, paddling, tennis
baseball, hockey, golf
martial arts and many others
TRX Rip Trainer Kit: ORIGINAL packaging
VIDEO: TRX Rip Trainer
Develop 3-D power because life approaches you from every angle possible.