Are you a trainer coaching individual or group TRX classes and need to bring your education to the next level?
TRX® Sports Medicine is an advanced educational program designed for fitness professionals who want to enhance their knowledge and experience with medicine exercises and learn how to utilize TRX in preventative exercise applications for common musculoskeletal injuries.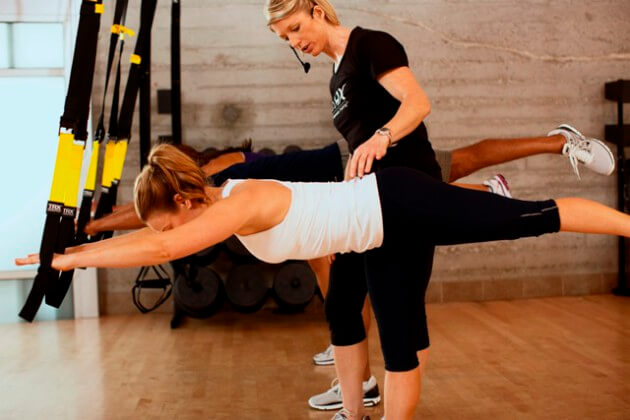 TRX Sports Medicine Suspension Training Course (L2) (SMSTC) • photo: www.fitnessanywhere.com
The course will teach you how to use TRX at maximum not only in medicine exercises but also how to make TRX more attractive by using its wide range potential.
You will learn workout modifications for all muscle groups and how to use them in trainings with special target groups.
Training is meant for
personal trainers and TRX and fitness instructors who want to get a higher qualification in medicine programs for TRX Suspension System
Course contains and provides
takes your present TRX qualification (STC or GSTC) to another level
introduces most common musculoskeletal injuries
teaches you how to utilize TRX in preventative exercise applications for common musculoskeletal injuries
teaches you how to perfectly demonstrate and teach back foundational TRX medicine exercises
teaches you how to provide elementary treatment and preventative exercises in case of, for example, back pain